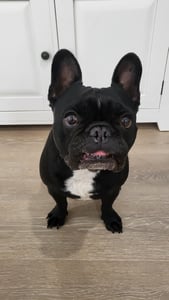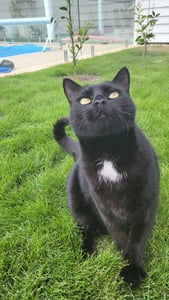 Why we started
It was 2015 when our founder, Dennis King, an entrepreneur and animal lover, was looking for a high-quality, natural dog food for his beloved French bulldog Fergus. However, he didn't quite anticipate where his quest would lead.
Dennis searched high and low for the right food, visiting pet food factories, researching food science and meeting with animal nutrition experts. There was simply nothing on the market that could live up to his expectations. Instead of giving up, Dennis decided to create from scratch, the very product he was searching for. After all, there was nothing he wouldn't do for Fergus.
That's when Proudi was born.
The mission: to break down pet food stereotypes and provide the best quality nutrition for dogs and cats. Dennis and his new team of food scientists and animal nutritionists worked tirelessly, putting heart and soul into developing a premium raw food he could trust. In the end, he was so Proud of the product they had created, he named it Proudi.
Soon after, Dennis fell in love with an orphaned domestic short-haired called Muffin and welcomed him into his family. He immediately faced the same dilemma regarding what to feed him. So, with just as much care and precision, Dennis and his team developed Proudi for cats.
Dennis's philosophy is, "The quality of ingredients defines the health of the animal." That's why nothing goes into Proudi that we wouldn't put on our own plates. Our patties contain 100% human-grade ingredients, minimally processed in an Australian human-grade facility and scientifically formulated to perfectly meet the nutritional needs of dogs and cats.
We are proud to be an Australian company, proud of the work we do, and proud to do it all for the health and happiness of the dogs and cats who make our lives complete.
Proudi is a food you can rely on to support the well-being of your companion animals, born from the dedication one man has for a dog called Fergus, and a cat called Muffin…
Because love tastes like Proudi.